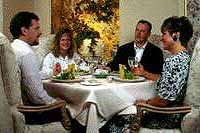 White Orchid at the Peppermill
Is this Reno's finest restaurant? Award-winning wine cellar, Four Star AAA rating, and winner of the DiRoNA Award and Wine Spectator's Award of Excellence.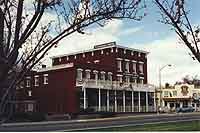 The St. Charles Hotel
When Carson City was young, this was a busy commercial hotel across from the State Legislature. Now it's a symbol of the city's extensive historic district, much of it dating from the 1860s and '70s.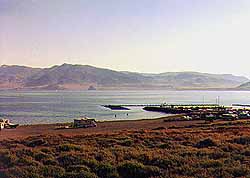 Pyramid lake, 30 miles north of Sparks via Nevada 445, is an eye-searing display of opalescent brilliance, a sheet of electric blue cupped between chalky pink and grey mountains. A Marina and Visitor Center (with gas pumps and a small store) face the ancient Pyramid across the lake.