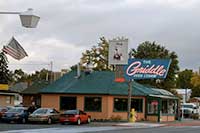 The Griddle in Winnemucca
The Griddle on Winnemucca Boulevard in Winnemucca is at the top if the Nevada food pyramid, serving unforgettable breakfasts and lunches daily. Originally operating from Memorial Day through Labor Day each year and serving breakfast, lunch and dinner. Purchased in 1960 by Mike and Betty Aboud it became a year round operation in short order.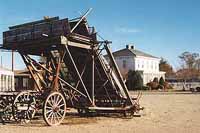 Marzen House Museum
Rancher Joseph Marzen built this showplace home on his Big Meadows Ranch. Now situated at Lovelock's west end, it houses an eclectic collection of local memorabilia.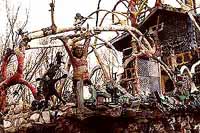 Rolling Thunder Memorial This profoundly strange memorial to the American Indian was built by a man described variously as a monster and a saint. It is considered Nevada's equivalent to the Watts Towers, a major example of outsider art. Across the freeway from Imlay, between Lovelock and Winnemucca. Access is free, donations accepted.